How to Find the Right Marina
---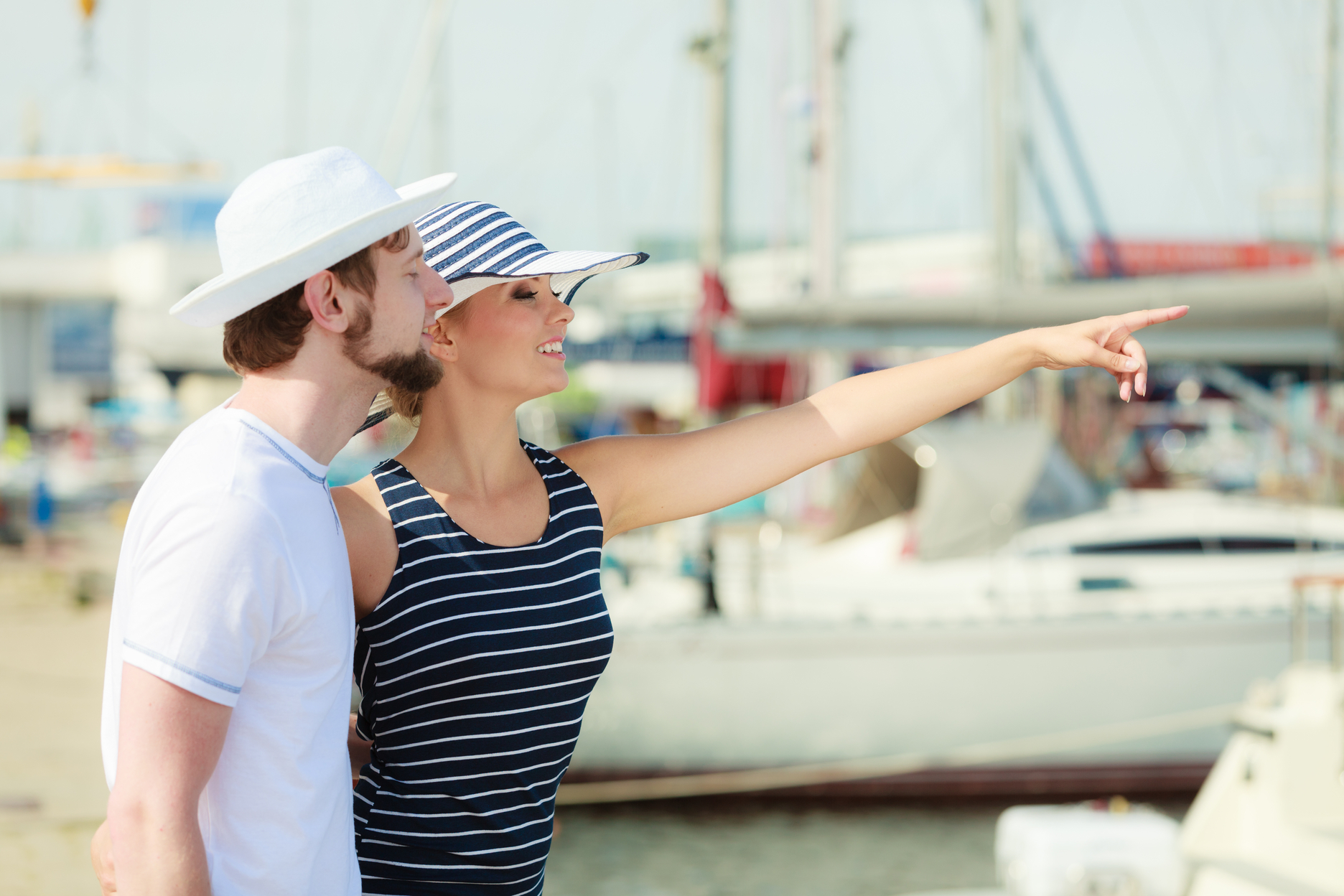 Different marinas offer very different levels of amenities — and very different levels of pricing. Read on to discover how you can find the right marina for your needs.
If you've just bought a new boat or yacht or are getting ready to buy one, you may be discovering that finding the ideal marina can be almost as challenging as finding the ideal boat was. Marinas come in all shapes and size, ranging from those with no amenities beyond a dock and a parking lot, to yacht clubs with pools, restaurants, and club houses. So, how will you find the one that fits your needs, desires, and budget? Consider the following criteria:
Size and Space of the Available Slips
Shelter Level
Location
Mechanical/Maintenance Services
Amenities
Management and Community
Cost
Size and Space of the Available Slips
Obviously, if your boat doesn't fit the slips then the marina's a no-go. But the size and space of the slips has importance beyond the bare minimums. Will your boat poke out into a heavily-traveled area, where someone might hit it? How much maneuvering room is available between the docks? Will a lack of pilings make for a tricky mooring? Will you have to hike down a long dock every time you use your boat? When you're considering a marina you should inspect the available slips, and if you can't find one to your liking, move on.
Shelter Level
Some marinas are well-protected with breakwaters or natural land features, while other suffer from rather extreme exposure. And if there's a long fetch between the marina and the far shoreline but no additional protection for the boats in the marina, even though it's tied up in a slip your boat may rub a piling as the tides change, or get shoved against a pier as you dock it. Bottom line, the more protected the marina is, the better. And note that slow speed zones and traffic levels count when you're considering how sheltered a marina is or is not. Wind-driven waves are problematic, but boat wakes can cause just as much damage.
Location
A marina's location should be considered in two ways: drive-time to and from your home, and cruising time to and from your favorite waterways. If a marina is an hour away on a heavily-trafficked peninsula, getting there could become a hassle. But if the alternative is being in a marina that's an hour's cruise from your favorite fishing grounds, you may be better off spending some additional time in the car. And if you live far inland, that one-hour drive could have a huge impact on where you do your boating depending on which direction you've been driving in. This is a judgement call, of course, but when you make it be sure to take both land and water travel into account.
Mechanical/Maintenance Services
Does the marina you're considering have a full-time service staff, or will you have to call in for mobile service every time there's a mechanical issue? And if they do have service facilities, do they have a mechanic who's certified to work on the type of powerplant your boat is equipped with? Questions like these have importance that goes beyond mere convenience, too. You'll have an established relationship with your marina management, and if you use the marina for service as well as a slip, that makes you more important than a one-dimensional customer.
Generally speaking, marinas that service the boats kept in their slips have high customer satisfaction, because if they didn't, those slips would soon be empty. When considering services, also bear in mind the marina's ability to haul out your vessel. If it has to be taken elsewhere to haul then service issues can become much more complex. And if a hurricane is bearing down on the area you want to know your marina can take care of getting the boat hauled and blocked asap.
Amenities On-Site
Perks like swimming pools, bath houses, ship's stores, restaurants, and tackle shops can go a long way in making trips to the marina feel more like a mini getaway. Some marinas that go the extra mile, particularly high-end yacht clubs (see Best Yacht Clubs, to see some of our favorites), provide services like ice and bait delivery to your slip, boat-washing, or fueling services. As a rule of thumb, amenities like these are the types of things that are only offered in high-dollar marinas and you have to expect to pay for all the extra services. Still, if you want to enjoy the yachting lifestyle, perks like these can make a huge difference. Of course, some people really don't care to pay extra for them, and that's just fine. Just be sure that the marina you're considering has the basics that virtually all boaters want and appreciate, like fuel docks, supplies like ice and water, and reliable electricity on the docks. Beyond that, it's all a matter of just what you're willing to pay for.
Management and Community
You'll likely spend a lot of time at whichever marina you choose, any you want to make sure it's happy time. Most marinas have some level of community, and just like different neighborhoods it ranges from a nod as you pass by your dock-neighbors, to friendly conversations that lead to long-term friendships. Whatever level of community you may enjoy, it's a good idea to spend a few evenings in a marina, get a feel for how the people there interact, and for how comfortable you will or will not be spending time on the docks. In the same vein, the marina's management and its employees have a significant impact on the micro-culture of any marina. Are they smiling and helpful? Do they walk down to your slip to toss you the lines when you're backing in? The difference from one marina to the next can be huge.
Cost
This variable doesn't take much explanation. The bottom line is that in most cases, you get what you pay for. Bare-bones marinas charge less, and high-end marinas in great locations with lots of amenities charge more. Still, we include it on our list of factors to consider because for many people, the cost of a slip could affect their choice.
It may seem strange, but if you're going to be happy with your marina you need to shop around for it — don't just pick one out because it's the closest, or the fanciest, or the least expensive. Take your time and visit several before you make any choices, and when you sign that slip agreement, hopefully you'll have found the right marina, for you.
Related
---