Lessons On Isolation From A Long Distance Sea Traveler
---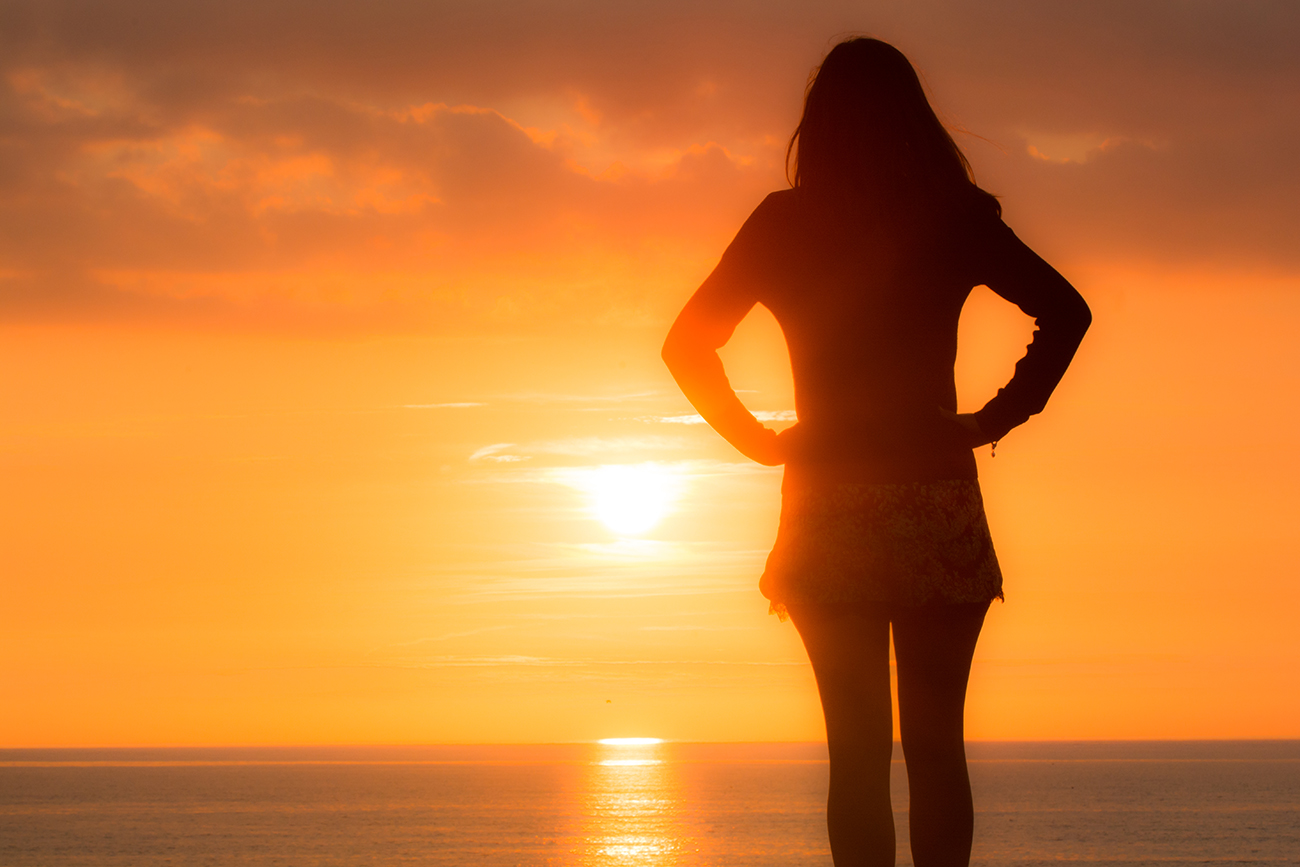 Dealing with social isolation at sea. Photo by Tommoh29/Pond5.
Long before the unsinkable Titanic, before Cook or Columbus set off in their well-appointed vessels, before the Vikings landed in Newfoundland, the Polynesians populated a swath of the Pacific stretching from New Zealand to Hawai'i via double-hulled canoes. Setting off into the great unknown has fascinated humans since the dawn of time, but what is it like to be out there, totally surrounded by blue?
Properly conveying this aspect of sailing to land lubbers is something that I have struggled with for more than a decade. Readers could relate to stories about harsh weather or equipment breakages, and people who have spent some time on the road could relate to sudden changes in plans. But, few could understand how it feels to spend days and weeks cooped up in a small space, with the anxiety of the unknown sometimes crushing down upon you, cut off from family and friends, being responsible for your own scheduling and cooking every meal for yourself.
That is until now.
The global coronavirus (COVID-19) pandemic that we are all suffering through at the moment is giving anyone who is healthy but stuck at home a chance to understand what long-distance sea travel on a small sailboat is like. Albeit with a little less fresh air and a whole lot more connectivity. Still, there are many parallels between the two experiences, especially in terms of the social isolation aspects.
Living In Confined Spaces
While underway the crew are restricted, not only by the size of the vessel, but also by the weather conditions, sleeping arrangements and watch schedule. This can be a very trying lifestyle. Adding to the confinement is the challenge of constantly shifting movement. A mono-hulled sailing boat naturally heels, or leans, toward the side that the sail is set. The degree of heel is directly related to the strength of the wind, size and direction of the sea and the point of sail of the vessel. On a calm day a slight heel feels good, it reminds you that you are sailing. During heavy weather, when the boat is moving erratically, it can be difficult to even take a few steps in the right direction.
A boat underway typically has the crew doing watches, or taking turns navigating, steering and sailing the boat. When not on watch each crewmember tries to get as much rest as possible as the watch roster runs day and night for the duration of the voyage. This means that there is always someone sleeping, so it is important to reduce unnecessary movement and noise within the cabin even further. As well, bunks on passage are often smaller and more confined to ensure that a sleeping crew person cannot fall out while sleeping.
The Need To Be Self-Sufficient
When you are days, or even weeks, from reaching your destination you cannot call for a service technician to fix a broken piece of equipment, or get Uber Eats to deliver dinner because you are too tired to cook. Long-distance sea travel and self-sufficiency go hand-in-hand.
Before departure crew members spend days taking stock of spares and testing all equipment and systems onboard. An inspection of the sails and rigging is preformed, and repairs are made, if necessary. Sailing routes are carefully planned out on charts, customs and immigration entry requirement for the destination are researched. Crews perform safety drills and properly stow unnecessary items, so they don't become hazards underway. The Captain and/or the Navigator follow weather forecasts and predictions obsessively as they try to decide when conditions are most favourable, both to depart and for the duration of the passage.
As there will be no opportunity to pop down to the shop to buy more bread, a lot of time and organization goes into meal planning and stocking the vessel for the voyage. The cook must buy enough food to provide three meals and snacks for the crew for the entire trip. Knowing precisely how long a passage may take is impossible, as the speed of a sailboat can be hampered by weather conditions, equipment failures and crew health. Knowing this, many cooks make sure to carry at least 50% more food than necessary. Provisioning also covers crew consumables like dish soap, shampoo, first aid items and toilet paper.
The Importance Of Routines
Keeping a routine while at sea is not only important it is necessary. The watch roster, or work schedule, is a large part of a sailor's routine, but having a personal routine for down time is just as important. It can keep you stable and focused, not to mention sane.
A traditional watch roster, which is still in use by most professional seamen and Navel officers across the globe, breaks the day up into 4-hour segments, often starting at 1200. Crewmembers work for one, 4-hour segment, then have one or more of the following segments off. Of course, there are several variations of this schedule. Some sailors feel that a 6-hour on, 6-hour off watch schedule promotes better sleeping habits. Some like a staggered watch roster; each day duties are preformed at a different time, ensuring no one is stuck with the graveyard shift for the whole voyage. Regardless of what template used, the watch schedule runs 24/7 for the entire voyage.
During down time the first priority is usually sleep. Establishing your sleep routine is critical to ensure maximum hours of rest while off duty. Perhaps it means listening to some soothing music, sleeping with an eye mask during the day or using earplugs to block out the sounds of the wind and waves. Whatever the chosen pre-sleep activity, most sailors find that after a couple days they can fall asleep within minutes of hitting the bunk.
It can sometimes feel impossible, but it is important to establish other personal routines while underway. Fitting in daily exercise when conditions allow, writing in a journal, writing letters to loved ones ashore, making an effort to shower and change clothes (no easy feat when the boat is jumping around in heaving seas) are all important activities that help sailors cope and stay positive during long voyages.
Coping With Feelings of Isolation
When confined to a small space, separated from loved ones and with limited resources it is easy to feel isolated. But, how would you feel if you couldn't FaceTime, Zoom or even call friends and family? Internet connection while away from land is getting more reliable and affordable, but it is still out of range for many sailors. Often the only connection the average crew has while at sea is the ability to send and receive basic and essential information, such as up-to-date weather reports and short, text only messages. Downloads, streaming, NetFlix, Facebook, Instagram, even emails are often inaccessible. Ship to ship radio contact is available, however it is not designed for general conversation. Not to mention that anyone tuned into the frequency you are chatting on can hear everything that you say.
On our most recent, long offshore passage I struggled with feelings of isolation and disconnect. Our planned 8-day voyage stretched out to a 21-day odyssey due to both stormy conditions and becoming becalmed. We spent an unplanned Christmas underway, which turned out to be a lovely celebration, but only after I spent a day sulking. Our only communication was an emergency satellite phone, so our calls to family were brief and very expensive.
During that passage I learned the importance of remembering that most situations are temporary, even if they seem to drag on forever while you are in the thick of things. And that taking joy in the small moments of connection can ease the intense feelings of isolation.
Dealing With Anxiety And Fear Of The Unknown
Many people respond to unfamiliar situations with fear and anxiety, and sailors are no different. In fact, it is quite easy to get caught in a worry loop when you are days from the nearest point of land and weather conditions are beginning to seriously deteriorate.
It is true that sailors have some idea of what to expect before they put to sea, after all they have spent a lot of hours preparing for the event. However, every trip has its own set of unique challenges and unknown variables. Being able to acknowledge and work through those fears and anxieties is the key.
There are many things you cannot control, and on a boat a big one is the weather. In fact, weather conditions are probably one of the biggest causes of anxiety onboard. To avoid feeling like the situation is spiraling out of control it is important to focus on the variables that you can control. For instance, instead of focusing on how bad the conditions are at the time, focus on sailing the boat safely so that no one gets hurt. As well, getting regular sleep and eating proper meals is key to avoid feeling overwhelmed.
Respecting And Obeying Safety Protocols
Safety protocols and regulations are different while a vessel is moving. Crew members are usually required to wear an inflatable PFD while on deck, regardless of the weather conditions. As well, it may be necessary to don a harness, or to use the built-in harness on your PFD, and tether yourself to the vessel along secure lines or strong points. This procedure is to prevent a person from falling overboard if they slip or are knocked down.
To prevent seawater from entering the vessel hatches and ports remained closed and locked, this also applies to the companionway boards or door during adverse conditions. And if sailing with a limited crew it may be necessary to inform someone if you need to leave the safe confines of the cockpit and go up on deck.
These safety measures sometimes seem extreme, and perhaps unnecessary. Especially when the weather is fine, and the boat is sailing along smoothly. However, it is important that all crew members respect and obey the safety protocols at all times. Safe practices build safe habits, and safe habits are the best way to prevent harm.
The Virtues Of Patience
Any vessel, regardless of its size, has a finite fuel capacity and motoring range. For smaller vessels that might be as little as 300-400 nautical miles. That means on a long haul, offshore trip it is necessary to ration fuel and engine run time. When the wind dies it may not be possible to motor for 2 or 3 days to find enough breeze to sail. Accepting that your trip will be extended is all part of being becalmed. Stressing about when it will be over is futile. It is over when it is over, you arrive when you arrive.
Of course, everyone's experience is unique. With so many variables – your boat and experience level, the weather, the type and amount of communication tools you have, just to name a few – it is difficult to tell someone what to expect.
For most of us long-distance sea travel is not a sprint it is a marathon. One that requires patience and stamina and perseverance. It is rarely easy, but when it is over most sailors look back at what they have learned and are thankfully for how they have grown. As I recently read somewhere, we might not all be in the same boat, but we are weathering the same storm.
Related
---